In Memory
Sam Burnett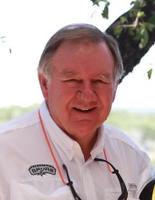 Sam passed away on the 25th of March, 2021.
A celebration of Sam's life will be at Oakwood Church, Student Worship Center, 2154 Loop 337, New Braunfels, TX 78130 at 10:00 am on Thursday, April 1, 2021. In lieu of flowers donations may be made to Rope For The Kids, 2245 County Rd 476, Palacios, TX 77465 or Hope Hospice, 611 N. Walnut Ave, New Braunfels, TX 78130.
Please keep Helen and the rest of the family in your prayers.
https://www.luxfhcares.com/obituaries/Sammy-Jay-Burnett?obId=20466895#/obituaryInfo