In Memory
Jack Coffman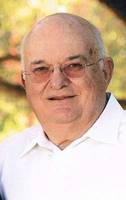 JACK ERVIN COFFMAN
SHINER - Jack Ervin Coffman, 70, completed his journey on earth Friday, October 13, 2017. He was born January 21, 1947 to the late Jack and Pauline Stahl Coffman.
Jack was with Humble (Exxon) and Texas Oil & Gas for two decades in operations management and executive roles. In the late 1980's, he incorporated Sonora Petroleum, acquiring gas wells through out Texas, for the following 25 years.
Jack married the love of his life, Ada Helweg in May 1993. They became avid travelers of North America and Europe. In retirement, they built two farms, enjoyed horses, cattle and harvested a small olive orchard.
He was a very caring and generous man, which was demonstrated to those less fortunate. Jack was not afraid to live, "don't be afraid to live yours".
He is survived by his wife of 24 years, Ada Coffman of Shiner; four children, Bonnie Page (Brad), Sherri Logan (Mark), Scott Coffman (Virginia) and Matthew Taylor; eight grandchildren; sister, Melody Kirk (Charlie); brother, Karl Coffman (Tricia); Mother & Father-in-Law, Brian and Virginia Helweg of Shiner.
A Celebration of Jack's Life will be held, 11 a.m., Thursday, October 19, 2017 at Thiele Cooper Funeral Home.
In lieu of flowers, memorials may be made to AVM Research Foundation, (honoring grandson, Ryan Logan), 179 Windfair Loop, Montgomery, Tx., 77316 or rearch4ryan.org.
The family would like to thank Virginia Coffman for her love and support.
Arrangements by Thiele Cooper Funeral Home, 361-293-5656.
https://www.victoriaadvocate.com/obituaries/2017/oct/17/jack-ervin-coffman/